Whiteout shows school spirit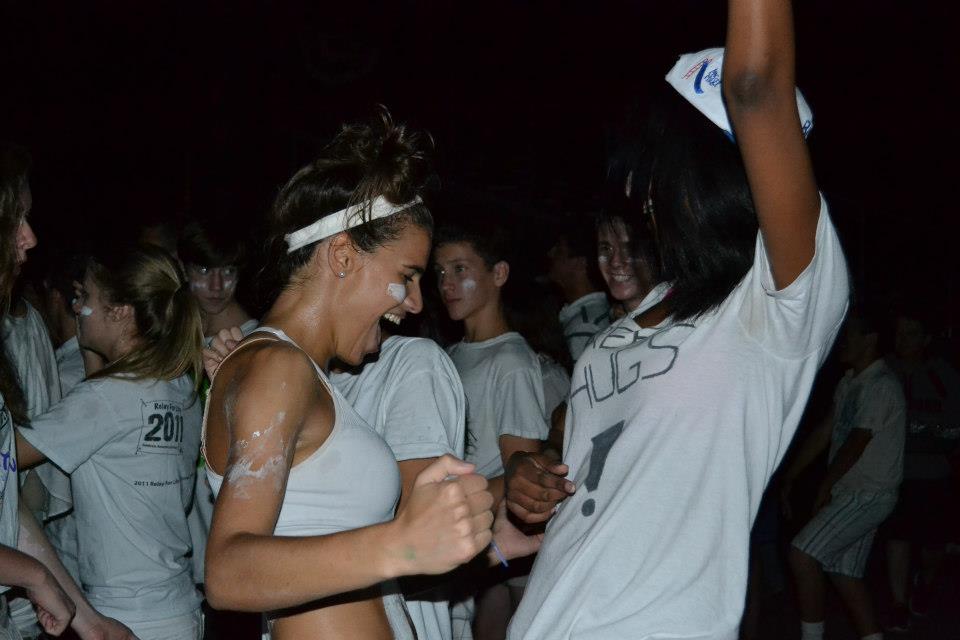 The stands looked like a sea of white as the crowd at last night's whiteout football game chanted, "I believe that we will win," as the Colonials defeated the Wakefield Warriors 45-6.
With white handprints on peoples' faces and students banging on buckets and white mailboxes, the Jefferson population showed its incredible spirit.
"Everyone went crazy with the whiteout, and our football team killed it. The amount of school spirit we have is ridiculous," said senior Justin Hwang, coordinator of the whiteout.
The students also celebrated the big win with an outdoor soc hop held by the Class of 2013. Students danced in the dark with glow sticks to music played by senior Ryan Feng, also known as Sharkf3ng.
"Sharkf3ng threw a rad soc hop. Word on the street is he'll be DJing the next one as well," Hwang said.