Country music stars entice crowd at Fest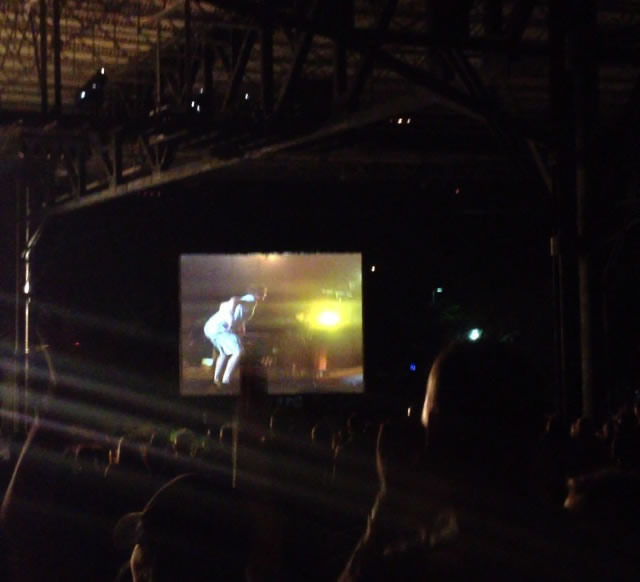 The weather forecast may have included heavy thunderstorms and a tornado watch, but that didn't stop thousands of country music fans from going to Jiffy Lube Live in Bristow, to attend the annual A&W WMZQ Fall Fest.
Before the start of the show, lesser known artists performed on side stages, including Dustin Lynch, Greg Bates and Jon Pardi. Despite the rain, all three acts were well received by the fans who watched them sing.
The night kicked off with Luke Bryan crooning a fitting tune for the circumstances, "Rain is a Good Thing."  As expected, Bryan accompanied almost all of his songs with hip-shaking, air kicks and pelvic thrusts, which galvanized the female portion of the sold-out audience. Bryan shook it no matter what song he sang—from the obvious "Country Girl (Shake It for Me)" to "I Don't Want This Night to End."
One of the highlights of Bryan's performance and, in fact, the entire night, involved a flasher with underwear that read 'BOOM!' The reveal was particularly appropriate during Bryan's song, "Drunk On You."
Jason Aldean followed Bryan, whose high energy levels never lost the audience. Aldean sang his most popular tunes of the summer, including "Flyover States" and "My Kinda Party." During Aldean's country rap hit "Dirt Road Anthem", the audience roared along with him. Aldean also treated the audience to his new song, "Night Train."
Although they never performed together, both singers delivered electrifying performances, and their different styles provided a nice balance to the night. Bryan, Aldean and the accompanying side shows, provided fans an energetic and entertaining night of country music to kick off the fall.