Jang receives Student Peace Award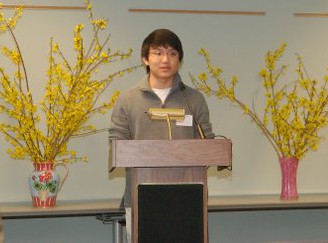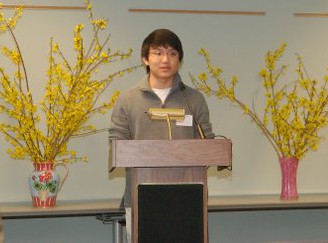 Senior Daniel Jang was recently chosen as one of 11 recipients to receive the Student Peace Award of Fairfax County. He received the award as a result of his pioneering work to co-found Voice of Divided Korean Families (VODKF), an organization that promotes the reunion of Korean-Americans with their families still in North Korea.
The awareness campaign has more of a personal meaning for Jang, though. When his grandmother was 21 years old, she was separated from her family and friends when she fled to South Korea. While she expected to reunite with them after six weeks, she was never able to, as the border between the two countries was solidified.
Through interviewing dozens of Korean-Americans and holding rallies, Jang helped publish a compilation of their stories. "Lost Family" is the first English-language documentation of this social issue, and through that and the continuation of the campaign, Jang is hoping to attract the attention of national policy makers to take action.
Jang received the award at a public reception on March 4, alongside many other talented students from schools across the county.
"It was very humbling." Jang said. "I was with people from the county who had stopped bullying in their schools. It was a very accomplished group."