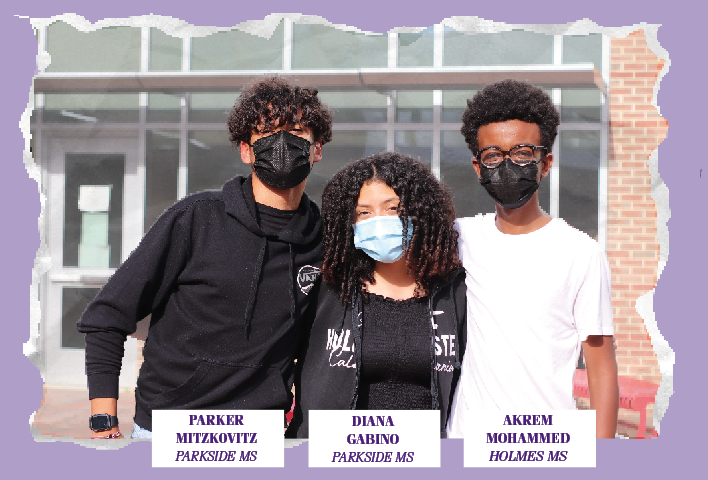 A new environment
Hailing from historically underpresented middle schools in Parkside MS and Holmes MS, freshmen Parker Mitzkovitz, Diana Gabino, and Akrem Mohammed discuss experiences from their first several weeks at Jefferson.
November 8, 2021
Why did you decide to apply to Jefferson?
Parker Mitzkovitz: My parents told us that TJ would open a lot of opportunities for us. Diana and I, coming from a school that's not too good, this is a great opportunity for us. We decided to take it and see where it leads.
Akrem Mohammed: I knew about TJ a lot because I live really close to it. I used to come to TJ in the summers with my friends to play in the field. It's funny, because even though my middle school was so close to TJ, only five people or so got in a year. But schools further away, like Rocky Run and other schools, sent something like 30 to 40 kids.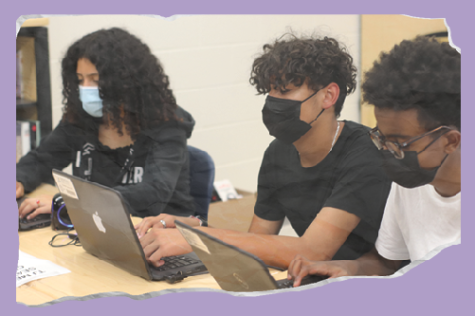 What have been your initial reactions to Jefferson?
Diana Gabino: When I first got here, it wasn't too bad, but I just didn't feel like this was the school for me and that this was a place where I belonged. There are a lot of students here who had a way easier transition to [Jefferson]. Compared to them, I'm not that smart, not the brightest. Over at our middle school, I'm considered pretty smart but [not] here. But I decided, while I'm still here, I'm gonna give it a chance.
Parker Mitzkovitz: I was a bit overwhelmed, but it got better. I was doing sports two times a week, but I started seeing myself slip, so I cut my practices and did them at home instead. During the week I don't go on the phone much either. It's all homework, homework, homework. I knew it was gonna be hard, so I'm just gonna push through and keep going, because it's a good school.
What are some standout differences between Jefferson and your middle school?
Parker Mitzkovitz: Teachers, counselors, and everyone here is here to support you. They're here for you and they want you to succeed and do anything. They're willing to give you an extension or stay after school to explain things. It's a lot different from what [Diana and I came from. Our school didn't have this.