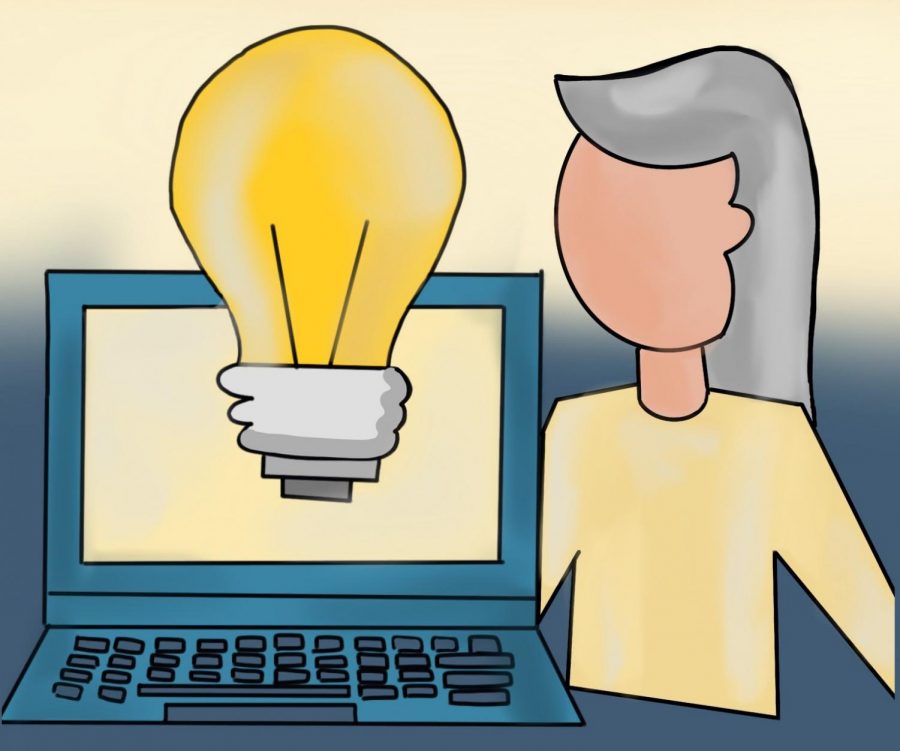 Shaking Up ElderCare
Junior Eugene Choi creates an organization to educate senior citizens on virtual communication.
May 14, 2021
Technology is not everyone's strong suit. Unfortunately for many elderly citizens, they haven't had the opportunity to grow accustomed with the latest devices, let alone the issues that coincide.
Taking action
Recognizing the hardships these elders face, junior Eugene Choi started ElderCare, an organization that works to educate older communities on the basics of modern communication and technology. With the help of Jefferson volunteers, Choi holds a mixture of one-on-one and group informational classes.
"
Unfortunately, the elderly are in social isolation. They are not as technologically savvy to connect with their families or talk to people in their area, and this is a problem."
— Eugene Choi
"We have a weekly program where volunteers meet with the elderly over a 40 to 60 minute Zoom call and cover topics surrounding technology. We just taught a lesson on how to use Zoom to communicate with their families," Choi said.
With this past year barring any and all social gatherings, many seniors are missing out on much needed gatherings. Focusing on the idea of rebuilding these interactions, Choi modeled his lessons' around the basics of virtual communication. 
"We are able to rebuild our communities online through social media or gaming. Unfortunately, the elderly are in social isolation. They are not as technologically savvy to connect with their families or talk to people in their area, and this is a problem," Choi said.
After running a pilot program with the Goodwin House, a retirement community in Alexandria, Choi saw just how large an issue he was tackling. Through advertising, the program saw a boost in popularity among both individuals and retirement homes. 
"I originally planned for a four week curriculum. However, the seniors came back with questions, so I expanded it to a six month period. We've added 30 more students since the start and we have needed several more volunteers to help lead classes," Choi said.  
Applications
While holding his first few sessions, Choi recognized another issue these elders faced that he had not initially addressed. 
"A student came to me about an email with instructions on configuring a Wi-Fi extender. As it turned out, the extender was a scam. Seeing how it had already affected one of my students, I realized that privacy and security is a major issue for the elderly. " Choi said. 
Incorporating privacy lessons into his classes, although broadening the range of material, honed in on the main takeaway of the program.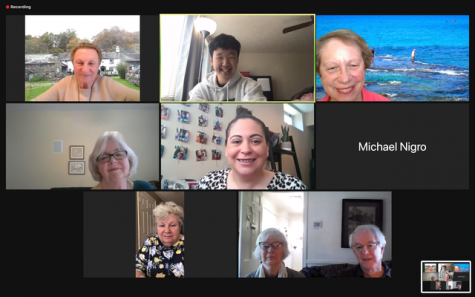 "It all goes back to the idea of building the community. When we see a suspicious email, we'll make a Facebook post or message our friends. It's that form of crowdsourcing that is a huge benefit of a strong online community. I want to bring that back to the elderly." Choi said.
Working towards his goal of strengthening current senior communities, Choi uses the experiences of his students to enhance his teaching.  Focusing on their backgrounds, he engaged with them, incorporating aspects of their lives into a productive lesson. 
"One of my students is a musician. He likes coming to the meetings for the sake of talking more than actually learning technology, so I went along with it. I got him to the point where he was able to reconnect with his old bandmates from high school." Choi said.
The Future
While Choi's teachings help many elders through this time of isolation, it also provides a long term solution to a large population of seniors that have a harder time getting around. 
"COVID has just highlighted an issue that already exists. A lot of the elderly are very limited in transportation and health, and really aren't able to travel long distances on their own. Even without COVID, the number of people they can see is limited." Choi said.
Choi hopes that even as COVID passes, his lessons will still provide seniors with the knowledge and capability to connect with others virtually. 
"COVID is nearing its end, but there is still a lot of interest in teaching the elderly technology. I hope my program can harbor online communities for seniors that are accessible anytime. I think they would really appreciate that." Choi said. 
With this being Choi's final year at Jefferson, he hopes to continue his lessons while attending college and beyond. 
"I hope to stay involved during college by expanding the program into multiple states and having a database of recorded lectures so that elders don't have to join synchronously," Choi said. "I'm working towards creating a panel of alumni to participate in this program."