What it means to be a TJ Latina
July 3, 2020
A teacher once asked me if I ever felt uncomfortable at Jefferson. It's important to note that their intentions for asking the question were well-meaning. That question, though, has stuck with me for weeks, and I think I finally found my answer through another question: What does it mean to be a TJ Latina? 
It means feeling underrepresented
I'll be blunt. There aren't that many Latinx people at Jefferson. Comprising only 2 percent of the school's total population, it's possible to go through Jefferson without having known anyone of Latin descent. There is hardly anyone that I can talk to about my culture or speak a little Spanish with that didn't learn it all in school. For TWO YEARS in a row, I didn't realize it was National Hispanic Heritage Month because Jefferson never mentions it (except for the last week of the month, of course).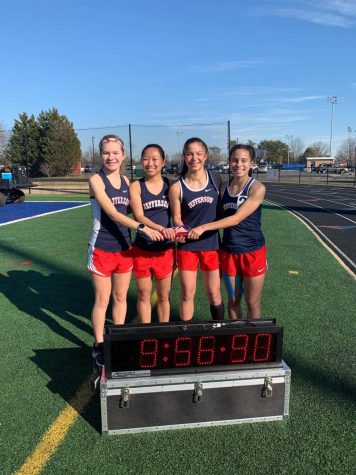 I realize wholeheartedly that I am one of the lucky ones. My entire family is from Venezuela, and while I'll be the first to admit things are not going so smoothly over there, I am proud of how far my family has come. My parents came here young and broke, but smart and determined to start a new life in the United States. Their ability to grow and create the life I now lead is the perfect example I needed, to get to where I am and want to go. It is their example that helped me push myself to attend Jefferson in the first place, and it is the determination I inherited that keeps me here. However, not every Latinx person can say the same. 
Jefferson is located in an area rich with Central and South Americans that, despite having the school only a few minutes away, are not given the push and hope they need to attempt to attend. The underrepresentation, however, is not the root of the problem, but the effect of many intrinsic and extrinsic factors. 
It means witnessing stereotypes
What's the first thing that came into your head when you thought Latina? Was it a brown-skinned, thin, beautiful exotic eating tortilla chips and shaking maracas? Did a sombrero enter the picture? How about a gang member? There are so many stereotypes that plague the lives of Latinx people in this country and those only scratch the surface. 
Growing up, we were shown unmotivated, dangerous people that didn't wish to climb the socio-economic ladder. Now, I'm not saying we are the only ones that witness stereotypes. Unfortunately, every race is subject to them. What I want to highlight is how those stereotypes are subtly enforced at Jefferson. Because of the underrepresentation we have at our school, it's hard for things such as iNite performances to truly encompass my culture and that of a variety of Spanish-speaking countries, causing stereotypes to emerge. I want to emphasize how these stereotypes affect the Latinx people that would apply to Jefferson. 
It shows them that there really is no point in working hard if you aren't going to get anywhere. 
It shows them that they're probably going to end up in their parent's shoes in ten to twenty years. 
It shows them that the only way to get ahead is to distance themselves from their culture.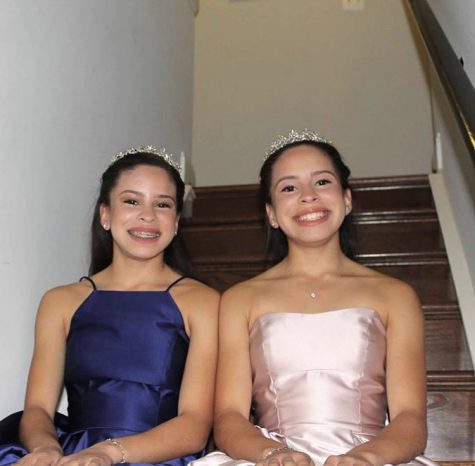 It means being White-washed
I am not your typical Latina. While a lot of my family has dark, brown skin, my twin and I are blanquita. Therefore, it's kind of hard to tell that I'm even Latina until you see my last name (and even then some people don't get the hint). From an early age, I decided that it was better to speak English at home and to not talk about my heritage that often. I chose to sit at family parties instead of learning how to dance salsa, bachata, or merengue.
I am fully aware that I'm White-washed, and while I've learned that it's perfectly okay to look beyond my culture, I ultimately suffered because of it. I'm not the most fluent Spanish speaker, and I now don't dance very well. I wasn't forced to be White-washed, but I chose to be in order to have a better chance of succeeding academically, and looking back, I don't wish that on anybody. Despite all that, being a TJ Latina means more than just the underrepresentation, the stereotypes, and the White-wash. 
It means being proud of who I am
I am proud of the example I lead at Jefferson and for younger Latinas. Both in the classroom and on the track or soccer field, I have been able to achieve far more than I ever imagined. I am fortunate enough to say that I am a varsity athlete that is looking to commit to a D1 college for soccer, and that I have been able to survive two years at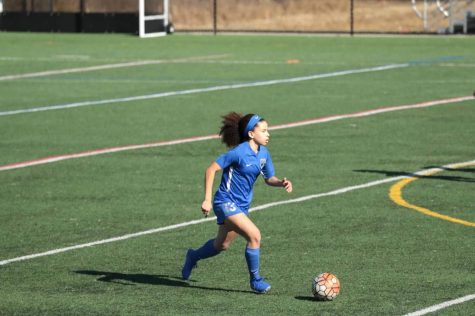 Jefferson . Working in the community and empowering not only Latinas but anyone around me is what I strive for, and I am proud to say that I am doing it all as a Venezuelan, American, athlete, student, and girl. 
It means stepping up
What does it mean to be a TJ Latina? I reflect back on my beloved teacher's question one more time: "Do you ever feel uncomfortable at TJ?" I can now say that yes, I do feel uncomfortable at Jefferson, not because of who I am, but because there aren't enough of me. There aren't enough Latinx people that can say they attend the #1 public school in the country, when there are so many that could. There aren't enough Hispanics influencing the way we are depicted at Jefferson. There aren't enough of us, and that now means that the ones that are here have a responsibility and must step up. 
I am eager to work with Jefferson administrators and FCPS employees to provide Latinx people a push, a hope that they can work towards applying to and possibly attending Jefferson. It would be nice to see the 2 percent rise and finally represent the future we want to see, both at Jefferson and for this country. I choose to step up, and I hope that those who read this, Hispanic, Latnix, or not, will choose to do the same.