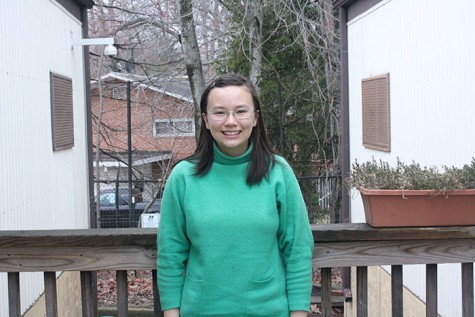 A sophomore at Jefferson, Victoria is in her first year of working on the newspaper staff. As a Staff Member, she contributes to both the online and print editions of TjTODAY.
Victoria joined tjTODAY because she was interested in taking more humanities and english classes to improve her writing abilities and better express her opinions.
Outside of journalism, Victoria is the captain and founder of the Jefferson Student Congress Debate team, and is heavily involved with the Speech team, participating in Impromptu Speaking, Extemporaneous Speaking, and Original Oratory.  She is also the Co-President of Solutions for 21st Century Problems Club, and is further involved with Future Business Leaders of America (FBLA), and the volunteer organization Rotary Interact.
Victoria Bevard, Staff Reporter
Jun 25, 2015

"Genius Girl" should spark conversation about academic pressure

(Story/Media)

Jun 13, 2015

Gaming gallery: Agar.io

(Story)

Jun 06, 2015

Agar.io proves to be simple yet addicting

(Story)

May 23, 2015

New school year will bring changes to the schedule

(Story)

May 20, 2015

Does race matter at Jefferson?

(Story)

May 11, 2015

Renovation Gallery: Outdoor Construction

(Story)

May 07, 2015

Renovation Gallery: Indoor Construction

(Story)

May 01, 2015

JV softball team loses to Edison

(Story)

Apr 26, 2015

Rethink Power Down Day

(Story)

Apr 18, 2015

Programmer profile: Wilson dedicates life to coding

(Story)

Apr 12, 2015

Changes needed in honor and reporting system

(Story)

Mar 30, 2015

Jefferson Speech team wins first in two categories at States

(Story)

Mar 25, 2015

Consider unique history courses to complete requirement

(Story)

Mar 04, 2015

Freshmen deliberate schedule selection

(Story)

Feb 25, 2015

Need to prevent and accommodate flu season more effectively

(Story)

Feb 11, 2015

Jefferson Model United Nations wins first place at premiere conference

(Story)