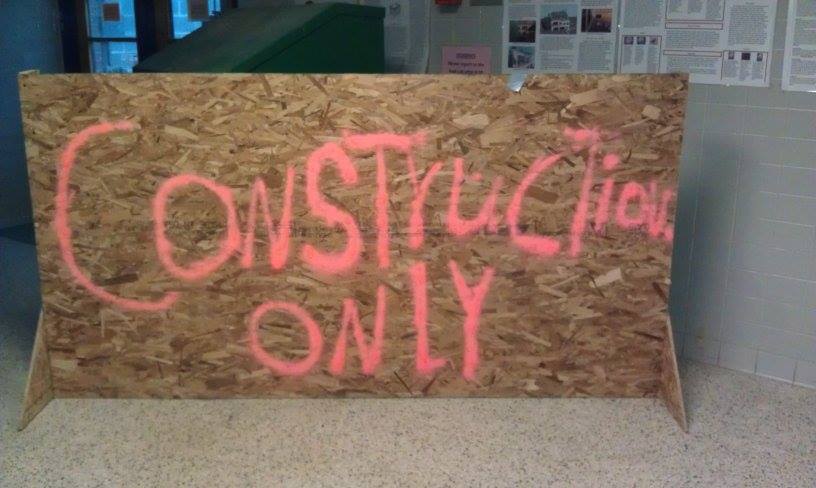 Effective starting Dec. 1, a new plan announced by the Jefferson administration will require after-school activities to adjust their locations and schedules due to ongoing renovation efforts.
"The school is going to move clubs outside if necessary," senior Joey Valery, president of the Student Government Association (SGA), said. "But they're going to try to keep as much inside. It just depends on what areas of the school are being worked on at different times. Everyone will have to be really adaptable because the construction schedule is not set."
Due to lack of access to the building, especially with full parking lots from big events, such as music concerts, the Office of Design and Construction has asked the school to relocate large-scale after-school activities and programs to trailers after 4:30 p.m. for the rest of the school year. Large school events can be discussed with the office beforehand to not interfere with the work going on.
"The decision to move activities and reschedule large events is going to allow the contractors to do the work they need to do. They can't drive a bulldozer through a parking lot that's full of cars. The contractors need access to the building to do the work so that we don't fall behind schedule," Director of Student Services Brandon Kosatka said. "We're not behind, but we need to give them the opportunity to build the school without disrupting our instructional days, and after school is really the only time to do that."
Sports and athletic activities are allowed to remain in the building, though restricted to only the gym and locker rooms. However, many other activities and groups are affected by the decision. During the renovation process, certain parts of the school will lose access to power, water and heat, and experience fire alarms and other inconveniences that will pose a problem.
"All the new additions need utilities and those utilities have to come through the building, such as water and power," Kosatka said. "They have to run the wires so in order to do that. All the pipes and conduits they put in during the summer, they still have to run them from the new electrical rooms to the newly constructed spaces."
To help clarify which trailers are open for usage, the Student Activities Office will also provide a summary every week.
"Trailers, for the most part, are open. All the things that happens after school will still happen," Kosatka said. "We're not canceling anything. However, if it's large-scale, we either have to reschedule it to a day where they're not working or to another location."
Despite the inconveniences posed by the renovation, students understand the importance of helping out the best they can.
"I think having to move locations for after-school activities will be sort of cumbersome, but I think once the front of the building is done, it'll be all worth it," junior Anant Das said.