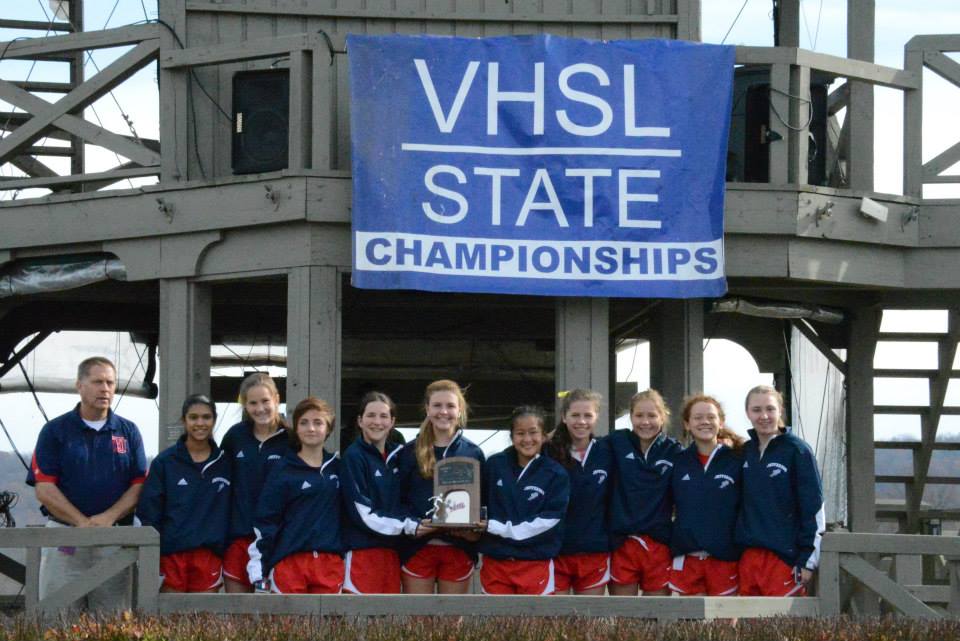 For the Jefferson cross country team, the Nov. 21 fall sports banquet was a time to reflect on the team's tremendous accomplishments, to honor the dedicated seniors on the team and to celebrate the bittersweet close of yet another memorable season.
During the banquet, the juniors on the team presented gifts that were both thoughtful and hilarious to the seniors, and the team also recognized the contributions of the coaches and parent volunteers. In addition, the juniors on the girl team designed Senior Night t-shirts and delivered them during the school day along with a hearty breakfast.
For many of the seniors, running has defined much of their high school experience.
"All considered, cross country was immensely valuable to me as an experience," senior and team captain Jamie Simon said. "My favorite memories all involve doing things with friends. Some are long runs, some are workouts or meets, and some were put into motion by cross country but don't actually involve running."
The highlight of the season was the 5A State Championships meet, which was held on Nov. 15 at Great Meadow Park. The boys and girls team had high hopes for the state meet after placing fifth and second, respectively, at the Nov. 6 regional meet.
"It was a beautiful day for racing," senior Christine Mayuga, a captain on the girls' team, said. "Coming into the race, I remembered how hard we had been working since August to get here and that we had it in us to place. With each hill, I kept chanting 'last race' to myself and that got me through."
Mayuga and nearly every Jefferson runner ran a season or all-time personal record (PR) on the 5K course. The girls' team finished in second place behind Mills Godwin High School. With 107 points, the Jefferson girls soundly beat Tuscarora High School, the school that had narrowly edged them out at Regionals. Junior Haley Stumvoll placed 15th overall, earning all-state honors.
The boys' team was led by junior Chris Blagg, who placed 27th in the field of 104 runners. Although they did not make the podium, the boys placed seventh as a team, ahead of Broad Run and Thomas Edison High Schools, which had both finished ahead of Jefferson at Regionals.
The boys and the girls both demonstrated effective pack running when the first through fifth runners of each team had a remarkable split of merely 35 and 44 seconds, respectively.
"I thought the state meet was phenomenal," Head Coach Jeff James said. "Everyone seemed to come through at the post season, and they peaked at the right time. Next year, I hope the boys get on the podium, and the girls only have one more place to go up."
Buoyed by the invigorating victories of the fall season, the cross country team looks forward to the winter track season, in which the team will be welcoming athletes who compete in the sprinting and field events into the running family.
"As a captain, I really want to encourage the same team unity we had in cross country so that distance runners can bond with the athletes in other events," Mayuga said. "Obviously, we will approach our training with the same intensity and strength in order to live up to the high standards that the boys and girls cross country teams set in our conference."