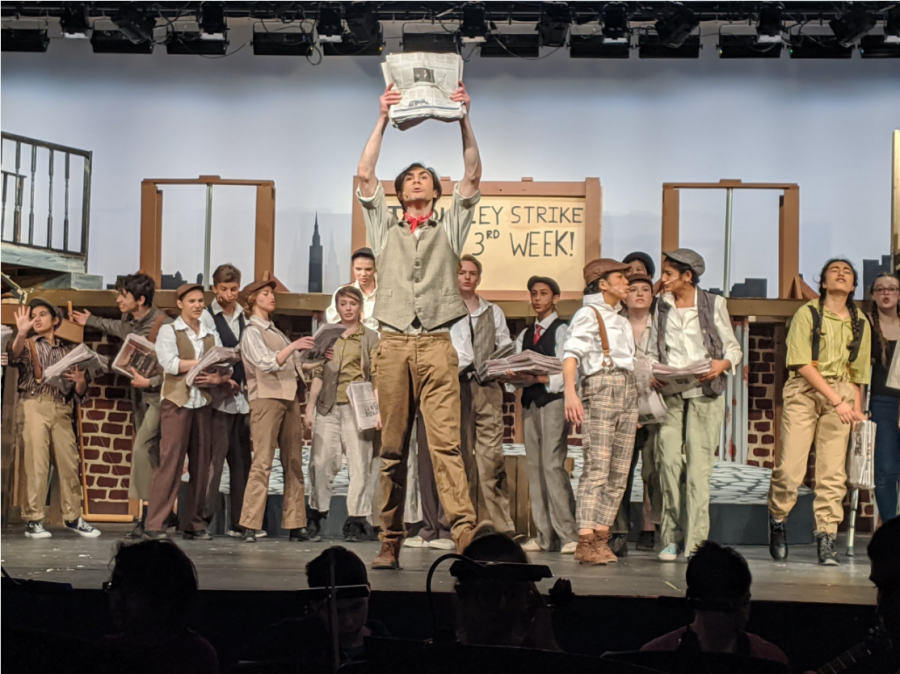 Photo courtesy of Thomas Jefferson Theatre Arts
Senior Shruthi Rajesh may have been one of the last people to set foot in Jefferson's halls before schools were closed for nearly a year. As a part of Jefferson's production of Newsies, she stood on stage to take a bow as the curtains were drawn on both the musical and the rest of the school year. 
She watched as months of work spent building sets and rehearsing lines went down the drain, resulting in a single performance of the show as its opening night soon became its closing night as well. 
Rajesh looks back at the moment she found out the news of FCPS ceasing all after school activities, recalling the sadness she and the rest of the cast felt.
"We got word halfway through that we weren't going to be able to do the weekend shows so we were all expecting Friday to be closing night and then 10 p.m. Thursday we found out that got cancelled too. A year later I'm not mad about that anymore but I am a little sad that a lot of our work went to waste," Rajesh said. 
However, instead of mourning over lost time and effort, Rajesh looked at the coming months of quarantine as an opportunity to make up for that time. With the large amount of time she had gained with schools closing, Rajesh began to go back into old, forgotten hobbies she had pushed away, as well as the long to do list of things she had never gotten around to. 
"I've had more time for creative writing. As one of my biggest hobbies, I've kind of let it fall to the wayside through high school so being able to properly write things again has been a lot of fun that I've missed," Rajesh said. " I also tried out painting, oil pastel, sewing and cooking. Nothing has become a permanent long term hobby but it's been fun to try out a bunch of things."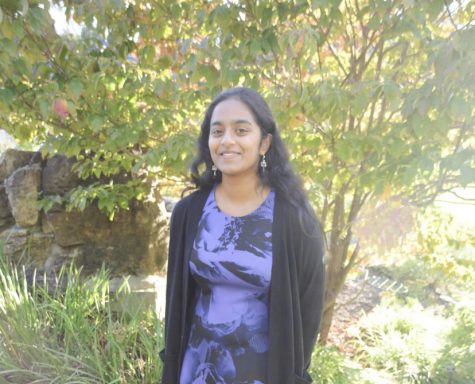 That time also allowed her to try to understand herself and how she works best. One of the most difficult aspects of in-person schools closing for many students is the loss of structure and separation between school and home, so Rajesh began to change her lifestyle to recreate that. 
"I think what I've learned is how I learn and the importance of separating your space and giving myself a break. With less structure at home, I've had to learn how to make one myself. I've tried to be stricter with myself, " Rajesh said. 
She refuses to let calls of procrastination and fatigue force her out of this structure she has created for herself. 
"I got my desktop mounted to the wall over my desk so now it's literally impossible for me to do my work on my bed," Rajesh said.
These efforts make Rajesh a better worker, and allow her to find what methods of organization and scheduling suit her best. 
"I've found more value in creating systems for my life. By having things that are repetitive and habits, even on days where I really don't want to do anything, I can push myself to do what I need to do," Rajesh said.