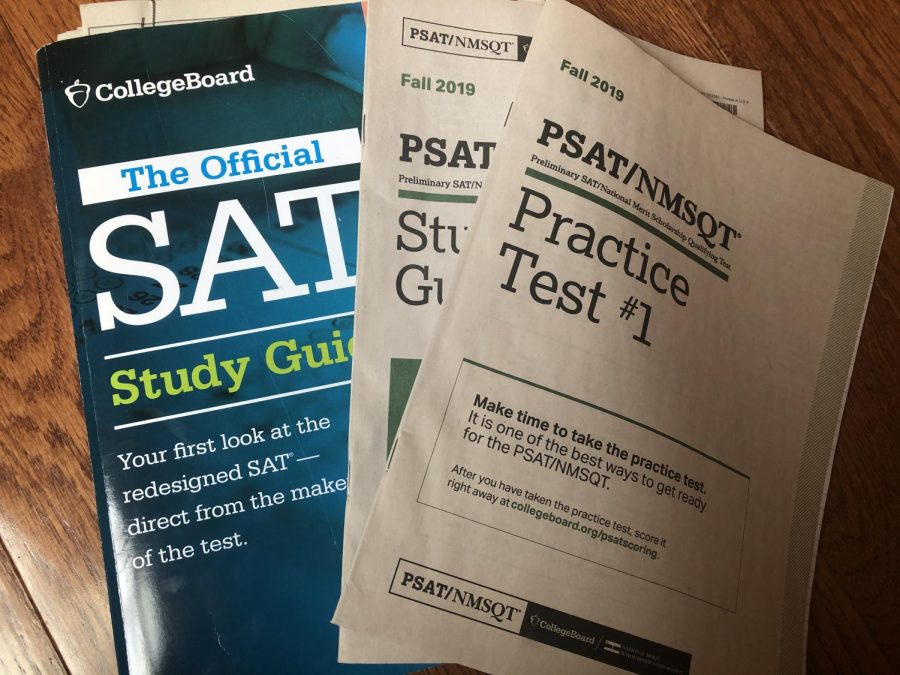 Pratika Katiyar
Funny story, I actually hate standardized testing.
But in terms of college admissions, standardized tests are the least of our worries.
The UC system recently announced that the SAT and ACT standardized tests will be phased out of their admissions process in the coming years, sparking some conversation about whether this was the right move. 
In response to the COVID-19 pandemic and cancelled test administrations, several schools such as University of Virginia and Virginia Tech are changing their test policies to accommodate students unable to test during these unprecedented times. As a rising senior who has yet to take their SAT, this measure seems appropriate with the upcoming application cycle looming and no end for the pandemic in sight. However, in the long run, standardized testing is one of the more objective parts of the college admissions process. 
Standardized Testing vs. GPA
Despite the cheating that took place on the SAT and ACT administrations during the 2019 college admission scandal, standardized testing is still a crucial part of the admissions process.  
If colleges and universities decide to take standardized testing out of consideration in their admissions decisions, the emphasis would shift onto a student's GPA and other portions of the application. Standardized testing provides a metric in college admissions that GPA does not. This is especially important for schools that have high numbers of students applying internationally. There are several factors that can influence GPA, such as a teacher's grading practices and the rigor of a school.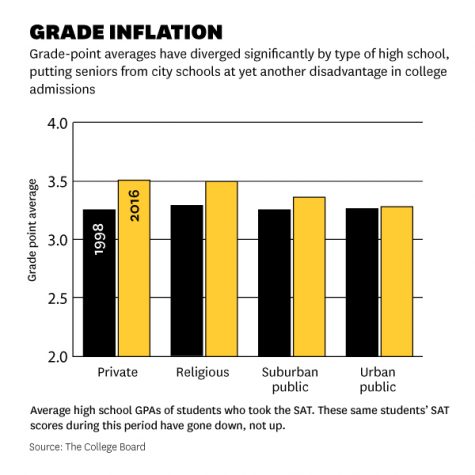 Studies show that GPA is not an equitable standard for kids in college admissions due to the disparities in resources, specifically in urban areas. In the above graph, students attending city public schools had the lowest increase in GPA, showcasing that the disadvantages of living in such an urban area were reflected in student's academics. 
Though some students may utilize expensive tutoring services in preparation for the exam, there are free resources that provide extensive test preparation and fee waivers for those unable to pay for the exam. Khan Academy is one of the biggest free test prep resources; they partner with the College Board to provide students with eight full-length tests and hundreds of practice problems. 
A study released by the College Board showed that students received large score increases when utilizing Khan Academy. Though the data coming from the College Board might be biased considering their mission, they have acknowledged the barriers that students face with standardized testing and even launched free campaigns in addition to Khan Academy to help low income and minority students.
For low-income students and those without access to the internet, Khan Academy and other free test prep resources may be difficult to use. Students that also work during the school year and summer may have trouble finding time to study, even with all the available resources. However, these difficulties also translate into a student's GPA. In a study done by Cornell University, students from lower-income families are more likely to have lower GPAs than their counterparts. 
Standardized testing is not the best predictor of college success. Nevertheless, universities aiming to make the process more equitable by removing standardized testing should take into account the disadvantages of GPA as well as the downfalls of the more subjective parts of admissions.
The other half of holistic review
The impressionistic aspects of college admissions include letters of recommendation, essays, as well as a list of extracurriculars. Letters of recommendation are one of the best ways to learn about an applicant's personality from an outside perspective. Essays are also a valuable piece of an applicant, providing insight into a student's character, beliefs, and hobbies. 
However, there are many companies and private consultants willing to help students write their essays, for a hefty fee of course. Some college admissions consultants have packages upwards of $10,000.
Similarly, though most extracurricular opportunities are free of cost for students, such as school clubs and sports, there are other opportunities that charge thousands of dollars and are targeted towards upper class students aiming for top colleges. In my experiences at Jefferson, the competition for college and resume building is endless. 
A prime example of this is the National Graphene Research and Development Center (NGRD). One afternoon, I came across the website and was shocked to see some of my classmate's names under the peer-reviewed journal publications. The website boasted their program's participants attending top colleges and winning prestigious science fair awards. To me, it seemed like a blatant unfair advantage. They could afford to pay $15,000 to work with a research mentor while other students worked hard to make the most of the opportunities available to us. I quickly learned that others shared the same concerns. NGRD has sparked controversy since before I even entered high school.
Why eliminating standardized testing should not be the focus right now
As I embark on my college application journey and prepare to take my standardized tests, I learn more and more about the process every day. With the COVID-19 outbreak, there are various changes for Fall 2021 and future applicants to take into consideration. However, not taking standardized testing into account for admissions cycles beyond the upcoming one seems counterproductive.
Colleges should instead continue to revise their methodology for admitting applicants. They should focus on providing a fair, holistic approach to admissions. This includes placing an emphasis on evaluating the student in the context of their surroundings and high school. 
Schools such as the CSU system utilize SAT score and GPA to determine application eligibility. Getting a strong SAT score can be advantageous for students with poorer GPAs. Other schools such as NYU provide a flexible testing policy, which allows students to choose among a wider variety of standardized tests based on what fits their needs. Both these schools are examples of ways standardized testing can serve as an aid in the admissions process.
The idea that removing standardized testing will make admissions more equitable is a step in the right direction, but standardized testing is one of the lesser concerns of the application process right now. Removing it is merely a "band-aid" solution, and instead universities should be implementing more measures such as outreach programs in urban locations and widely available pro bono tutoring for lower income students.