Friday night vibes: "Easier"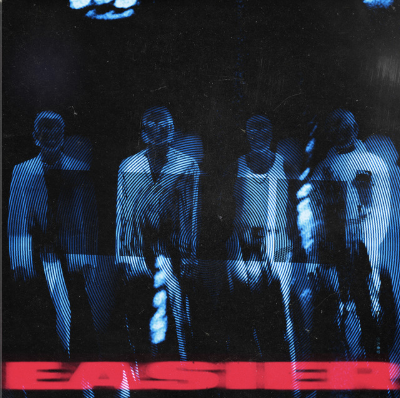 I guess it's easy for me to say that I love 5SOS. But, when it comes to picking my favorite song by them, they certainly don't make it any easier on me.
After the bar was set so high with the release of their single "Who Do You Love?", 5SOS has still managed to shatter that standard.
"Easier" is the new music I didn't know I was searching for.
The track, which debuted May 23, starts off with vocals quite unlike Luke Hemmings, the lead singer. And yet, he goes from a perfect falsetto to his bassy voice in all but 17 seconds. The lyrics, as usual, are thoughtful but are not the star of the show. What takes that spot is the tune, which is highlighted through the rest of the band's instrumentals. In fact, while the chorus will unlikely leave your mind anytime soon, the bridge is my favorite part.
The bridge, short but sweet, makes you want to replay the whole song just to listen to that part. The accompanying music video is trippy, showing an edgier, more assertive side of the band. However, even without the video, the song is beyond what I could've imagined.
Going back to my middle school days where 5SOS songs were quite similar to each other, I think I can safely say that the band has rediscovered their sound.
"Easier" was fresh, marking the beginning of a new, hopeful era for 5SOS.  The single brings out a confident side to 5SOS, one that illustrates their growth as not only a band but an individual entity. Their previous album, "Youngblood", was released close to a year ago, so it makes sense that all loyal fans (including me) are on the edge of their seats, yearning for new music.
If you've listened to the song, I guess you can say along with me that you love 5SOS so much that you hate them.
Listen to "Easier" and the rest of my Friday Night Vibes playlist below: