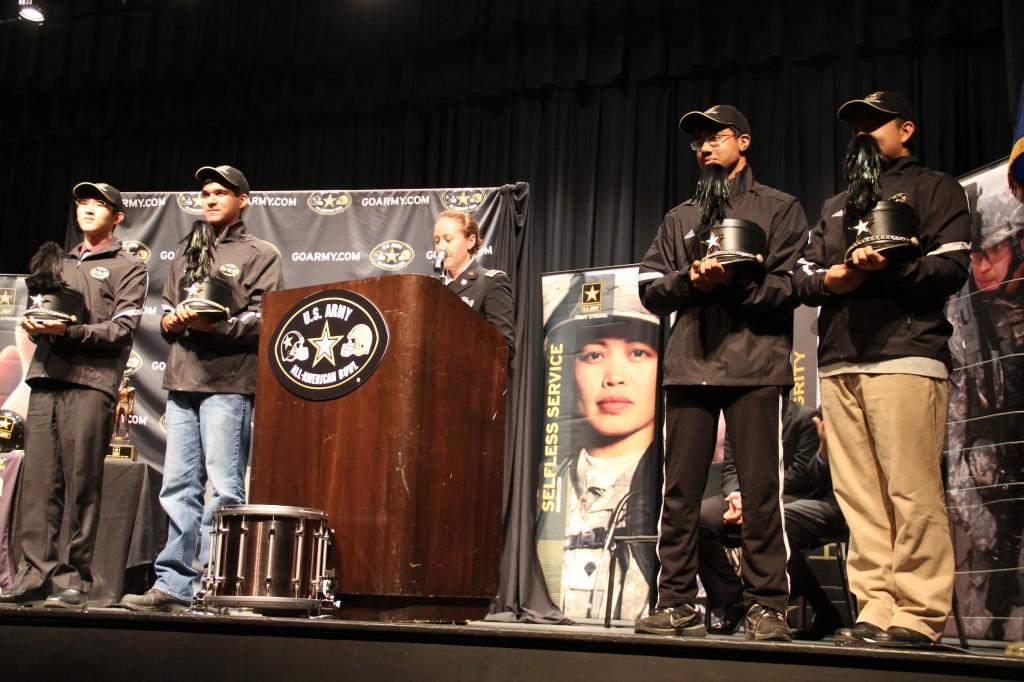 Normally during lunches in the auditorium lobby, it's the students sitting in the lobby that make the most noise, but on Nov. 12, the commotion disappeared. Instead, rows of students filled up the auditorium, cheering for the four students selected over the summer to be part of the U.S. Army All-American Marching Band.
"We were sent an email in the summer that notified us of our success. I was really happy all my hard work had paid off," said senior Varun Kripanandan, who will be playing marimba
The other three students, seniors Arjun Malhotra, Stephen Nam and Robert Ends, and Kripanandan were selected after being nominated earlier this year. Early this coming January, they will travel all expenses paid to San Antonio, Texas, to perform in the U.S. Army All-American Marching Band during the All-American Bowl. Only 125 students were selected nationwide.
"I wasn't all that confident of my chances," Kripanandan said. "I was extremely surprised, as only six people qualify in my section."