Friday night vibes: "ME!"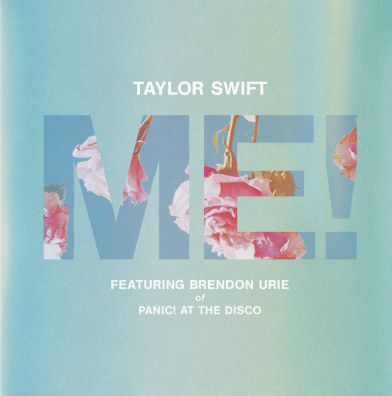 Today was a good day for music. Wait, scratch that, it was a fantastic day for music with new songs from FLETCHER, an up and coming artist, a collaboration between P!NK and Khalid, one of the most heartfelt songs I've heard in a while, as well as a single from the queen herself, Taylor Swift.
Taylor Swift has been advertising this new single for over a week now. Using mainly her Instagram, she has been dropping cryptic hints every day such as captioning her posts with "4.26", or creating face filters pertaining to the new song for Instagram stories.
For those of you that have met me, you know that I have loved Taylor Swift since I was five years old, with my first favorite song being "Fearless". My favorite albums are "1989" and "Red", with the Reputation era being my least favorite. So, when Taylor Swift announced a new single, that too, with Brendon Urie of Panic! At the Disco, I expected her to win me over, to change my mind.
Oh, the song changed my mind alright. Maybe a little bit too much.
The lyrics are signature to Taylor, and when I first started listening, it sounded pretty familiar to some of the songs on "Reputation". But, once the chorus began, it was too peppy for me to handle as it sounded like the part in a cheesy movie where all of the characters reconcile.
Don't get me wrong, the song has its perks. For one, the verses stick close to Taylor's style, and Brendon Urie's part is a perfect compliment to Taylor's voice. In fact, it is nice to see Urie take a step towards pop style vocals.
On the other hand, as I mentioned previously, the peppiness can be a little intoxicating at times, especially since this is a dramatic shift from the dark and twisty Reputation era. When it got to the bridge, the line "Hey kids! Spelling is fun!" made me cringe. Literally. Now I know what Swift means when she says the old Taylor is dead. In other words, "ME!" is definitely not for me. However, as a loyal Swiftie, I'm already marking off my calendar for whatever else she has in store for us.
Listen to "ME!" and the rest of my Friday Night Vibes playlist below: