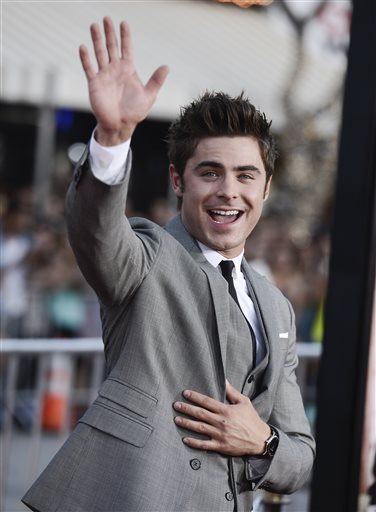 Dan Steinberg/Invision/AP
Taylor Swift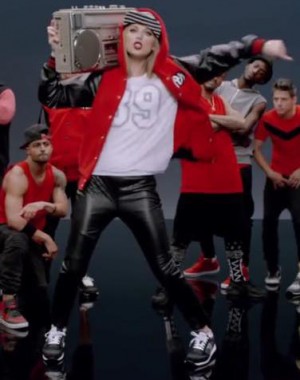 While finishing up her "Red" tour and dropping "1989," the highest selling album of the year, singer-songwriter Taylor Swift rocked a variety of outfits both at events and in her music videos. She eventually developed her signature look for this year, a crop top and high-waisted shorts set that never shows her belly button.
Photo courtesy of the "Shake It Off" official music video


Blake Lively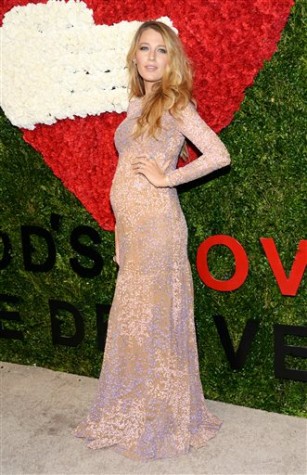 Actress Blake Lively has always been known for her sunny disposition and flawless style; after all, she is also a model. But in 2014, Lively took being a fashion icon to a whole new level after she announced in October that she was expecting her first child with husband and fellow actor Ryan Reynolds. Lively rocked the baby bump in a variety of outfits, from a yellow gown with a plunging neckline at the 2014 Angel Ball to a skin-tight, backless dress at the L'Oreal Paris 2014 Women of Worth Celebration. Outside of Hollywood and the runway, Lively is also a celebrity homemaker, a self-described "foodie and cook." This past year, she launched a lifestyle website, titled Preserve, which sells handmade artisan products that Lively picks out herself.
Photo courtesy of The Associated Press

Kendall Jenner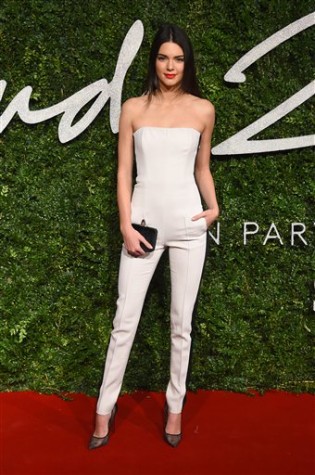 Kendall Jenner first found herself in the public eye when she appeared with her extended family in "Keeping Up with the Kardashians." However, the 19-year-old model really came into her own in 2014. She walked in the New York, Milan and Paris Fashion Weeks, and she was also announced as the new global face of Estée Lauder in November. Jenner's popularity has skyrocketed; she is now one of the most followed models on social media.
Photo courtesy of The Associated Press


Beyoncé Knowles-Carter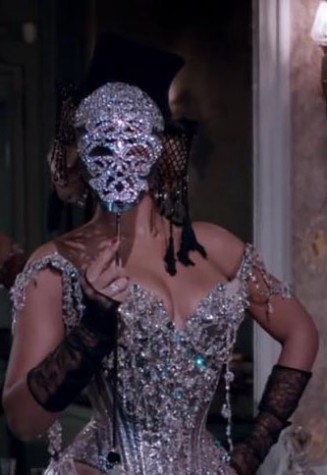 Beyoncé Knowles-Carter, better known by as simply Beyoncé, has been ruling both the music and fashion industries since 1997 and in 2014, the Rock and Roll Hall of Fame and Museum featured an exhibit with a variety of her styles through the ages. The R&B singer also started an athletic wear brand with Topshop. Between her Time Magazine cover, her opening performance of the Grammy Awards, and closing performance of the Video Music Awards, Beyoncé sported several fashion forward looks at her high profile performances.

Laverne Cox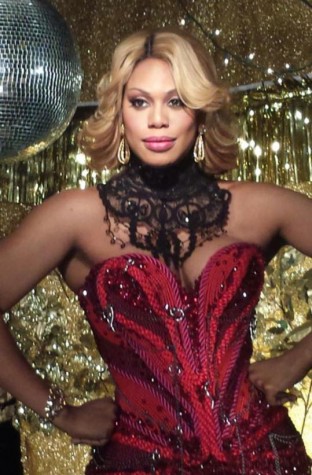 Transgendered actress Laverne Cox rose to stardom as a prominent character in popular Netflix TV series "Orange is the New Black," and became the first transgender person to be nominated for an Emmy award for that role. Although on screen she is often seen in an orange jumpsuit due to her character's incarceration, her style off screen is classic and is neither extremely conservative or too revealing.
Photo courtesy of Laverne Cox's official website


Emma Watson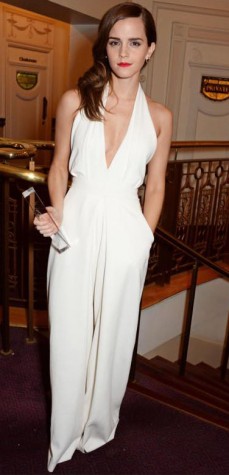 Although Emma Watson's teenage years were defined by her role as a quirky, nerdy witch in the movie adaptations of the wildly popular "Harry Potter" series, she's since starred in several films and graduated from an Ivy League college. Now, Watson has traded in her witch's robes for a fashionable yet professional look as a United Nations Goodwill Ambassador for the HeForShe campaign.

Lupita Nyong'o


Lupita Nyong'o, a Kenyan actress who grew up in Mexico, skyrocketed to stardom in America after her role in "12 Years A Slave," for which she won an Oscar. She wore a light blue Prada gown to the Oscars, the simplicity and elegance of which is echoed in many of her other outfits.
Photo courtesy of Lupita Nyong'o's Facebook page


Tom Hiddleston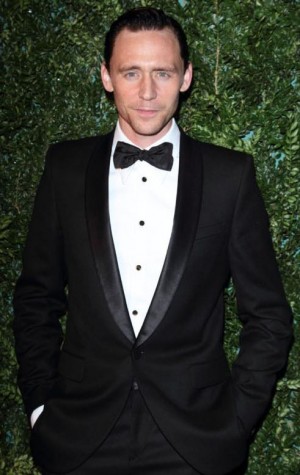 Most people recognize Tom Hiddleston's Marvel character Loki's signature horned helmet and cunning, weasley character. However, when he's not dressed as Loki or in full period attire for his many Shakespeare stage roles, Hiddleston often is dressed by a variety of high profile designers.

Ryan Gosling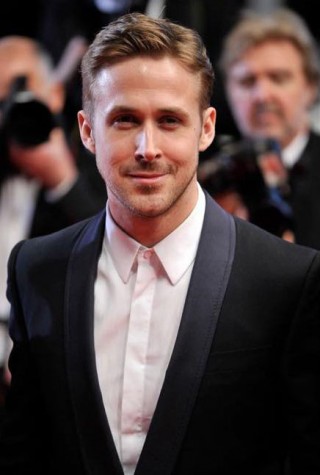 Ryan Gosling is one of the most famous actors in Hollywood, after starring in classics such as "The Notebook and "Crazy Stupid Love." He can often be found on the red carpet sporting two and three piece suits, most often Gucci, but his more casual looks, especially when he has his dog with him, are equally stylish.

Zac Efron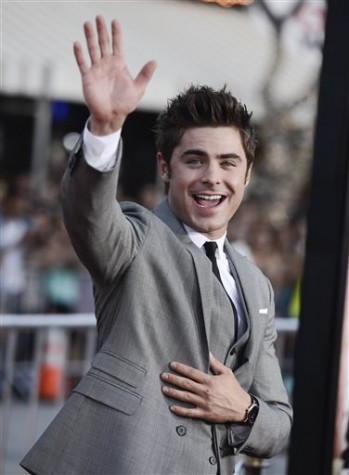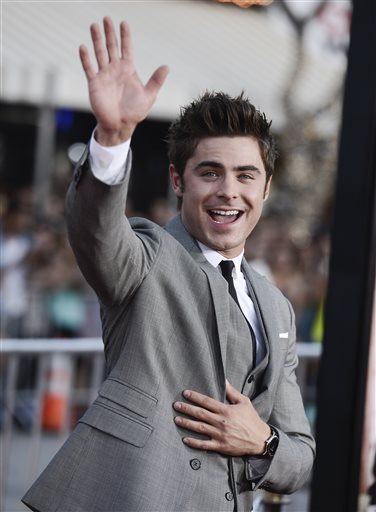 This year, actor Zac Efron has definitely shed his "High School Musical" persona through playing roles in films such as "Neighbors," a bawdy comedy that also starred Seth Rogen. Efron has also upped his style game by proving he can take on a diverse collection of outfits, from the casual look to sophisticated suits.
Photo courtesy of The Associated Press


James Marsden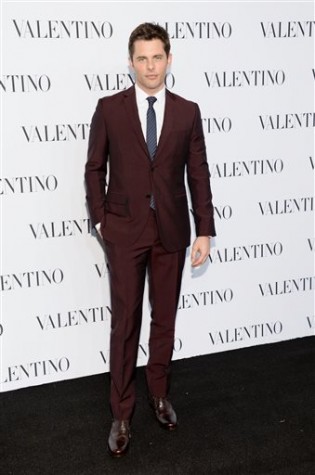 Actor James Marsden is known for portraying Cyclops in the "X-Men" film series, Chris Chros in the TV series "30 Rock" and President Kennedy in "The Butler." The ever-charming Marsden had a relatively low profile this year, but he still managed to nail every outfit. The 41-year-old rocked a tailored maroon suit at the Valentino New York Sala Bianca 945 event and a double-breasted suit and patterned tie combo at the October Los Angeles Confidential magazine party.
Photo courtesy of The Associated Press


Robert Pattinson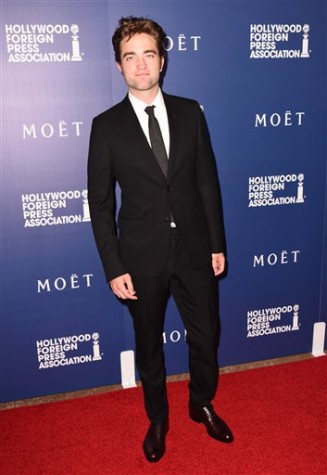 British actor Robert Pattinson kicked off his acting career as the beloved Cedric Diggory in the "Harry Potter" films, and his role as Edward Cullen in the "Twilight" movies catapulted him into the international spotlight. Pattison has become a cultural icon, and the last few years have seen him be named one of the most influential people in the world by both Time Magazine and Forbes Magazine. Pattinson may have made some questionable hairstyle choices this year, but his outfits were still on point. He proved that he could pull off low-key, laidback outfits in everyday outings, as well as creative yet tasteful brand-name suits on the Red Carpet.
Photo courtesy of The Associated Press

Nick Jonas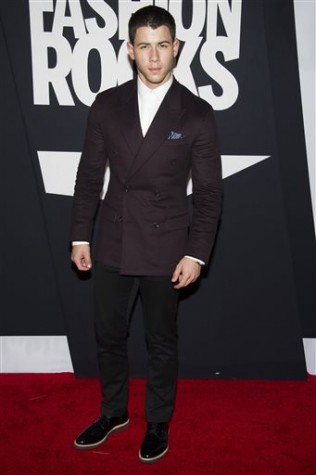 2014 has been a year of redefinition for Nick Jonas. The singer-songwriter and actor relaunched his solo career in November with his second eponymous album. His second single, "Jealous," has spent 16 weeks on the Billboard Hot 100, peaking at No. 8. The 22-year-old is now vastly different from when he spent his teenage days with his brothers Kevin and Joe as the Jonas Brothers. In 2014, Jonas boasted a signature look of casual button-down shirts, cardigans, leather jackets and, most notably, sleek, fitted suits.
Photo courtesy of The Associated Press

Benedict Cumberbatch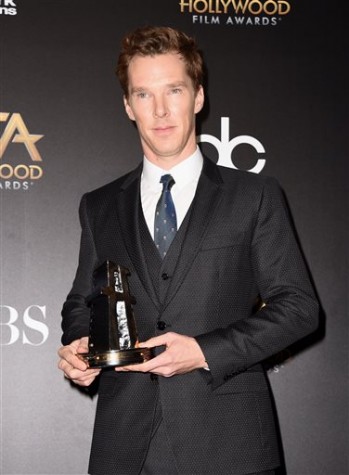 In March, British actor Cumberbatch went down in history as one of the most epic photobombers of all time. After he stole the spotlight from the band U2 at the Oscars, he was photoshopped into countless photos and memes that circulated on social media. Although he is known for his quirky humor, Cumberbatch also never failed to sport impeccable outfits. In 2014, he successfully pulled off both velvet suits and immaculate tuxedos, in addition to more casual outfits that were still stylish.
Photo courtesy of The Associated Press